Our "Last-Minute Shopper" Deals are going on now after masses extended through December 26th.  Here's your chance to buy it and take your treasure home OR make other arrangements to procure it later.  Let's make someone's Christmas a little brighter! 
Any questions, contact Coordinator @410-374-9348 or email: martin9348@live.com.
SILENT AUCTION 
Our Virtual Silent Auction has officially ended at noon today, November 23rd.  Winners will be notified via email & phone so they can arrange to pickup their treasures.  Thanks to all who participated!!
  St.Bartholomew's Parish Center is located at 3071 Park Ave., Manchester MD 21102
 Mask & Social distancing will be required for pickups.
(See the Question and Answer Section for Virtual Silent Auction details.)
Click on the item name to enlarge picture and see further details. 
Be sure to scroll to the end of our listing so you don't miss out on all the wonderful offerings we have this year!
#1-Hobby Horse
 Winning Bid $40.00  Bidder #105
#2-2014 Corvette Stingray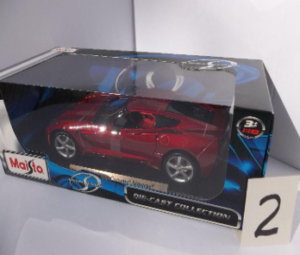 Winning Bid $25.00 Bidder #105
#3-Vintage Beer Stein
 Winning Bid $15.00 Bidder #113
#4-Santa Claus Wishes you Christmas cheer Scroll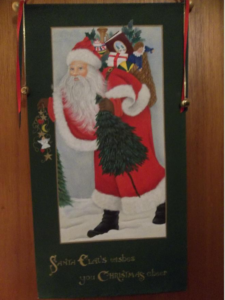 Winning Bid $25.00 Bidder#117
#5 Child's Mirrored Glass-Top Vanity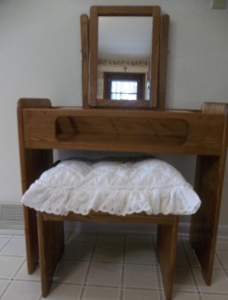 Sold as Last-Minute Shopper Deal $100.00
#6-Wooden School Desk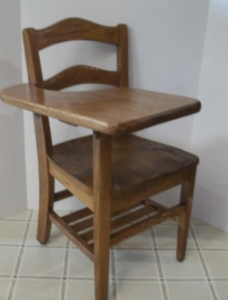 Sold as Last-Minute Shopper Deal $50.00
#7 Vintage Automotive Prints 
 Winning Bid $85.00  Bidder #105
#8 Happy Birthday Amy porcelain doll 
 Sold as Last-Minute Shopper Deal $20.00
#9 Flexible Flyer Spring Action Horse 
Sold as Last-Minute Shopper Deal $50.00
#10 Cal Ripken, Jr. Collector Assortment
Sold as Last-Minute Shopper Deal $80.00
#11 Welcome Snowmen figurine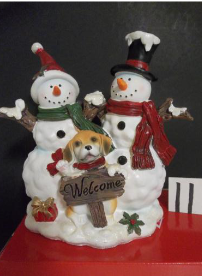 Winning Bid $15.00  Bidder #113
#12 Lacrosse Prints 
 Winning Bid $50.00  Bidder #118
#13 Waterford Crystal Graham Bowl 
 Winning Bid $40.00  Bidder #109
#14 Seahorse & Crab Art Prints by Dave Bromstad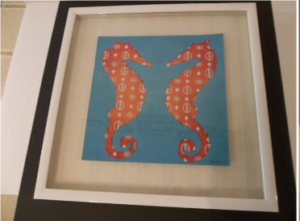 SOLD as BUY IT NOW $80 Bidder #115
#15 Belleek Vase & Votive 
 Winning Bid $30.00 Bidder#109
#16 Antique Wooden Stool with Bottles & Crate
Sold as Last-Minute Shopper Deal $35.00
#17 John Wayne Print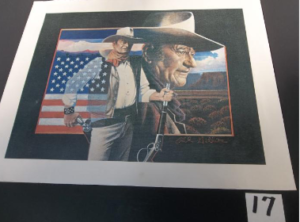 Winning Bid $10.00  Bidder #113
#18 Mirrored Hallway Butler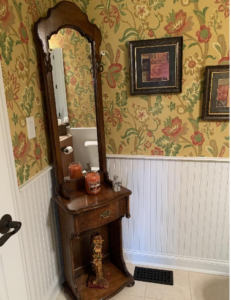 SOLD as BUY IT NOW $250.00  Bidder #107
#19 Wall Tapestry-Middle East Dancer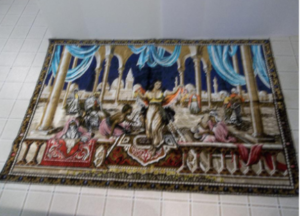 Still Available as Last-Minute Shopper Deal $15.00
#20 Bear Cub Tapestry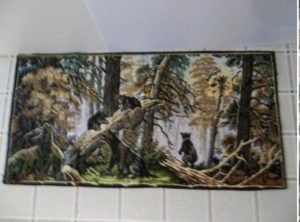 Winning Bid $15.00  Bidder #105
#21 Embroidered 13pc Bedding Collection-Queen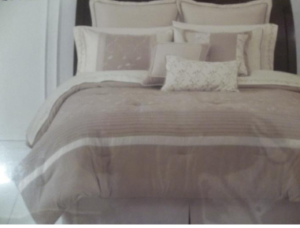 Winning Bid $40.00  Bidder #119
#22 Black Ranch Mink Fur Coat 
Sold as Last-Minute Shopper Deal $499.00
#23 Homemade Paisley Print Twin Quilt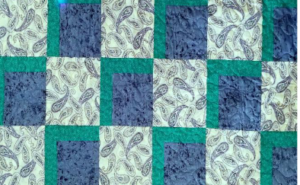 Winning Bid $100.00  Bidder #101
#24 Homemade Floral Print Twin Quilt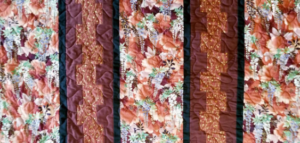 Winning Bid $100.00  Bidder# 101
#25 Homemade Bunny Print Child Quilt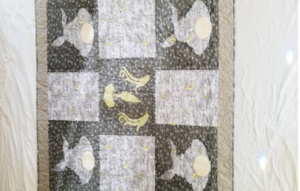 Winning Bid $150.00  Bidder# 110
#26 Dragonfly Music Box
 Winning Bid $30.00  Bidder #115
#27 thirty-one Interchangable Handbag System 
 Winning Bid $35.00  Bidder #101
#28 WWII 1945 V-Mail Sketch
Still Available as Last-Minute Shopper Deal $10.00
#29 Disney Princess Belle-Beauty & the Beast Porcelain Doll 
Sold as Last-Minute Shopper Deal $20.00
#30 Harmony Fairy Porcelain Doll 
Sold as Last-Minute Shopper Deal $15.00
#31 Alice Bisque Porcelain Doll
 Sold as Last-Minute Shopper Deal $15.00
#32 Pocahontas Porcelain Doll 
 Sold as Last-Minute Shopper Deal $20.00
#33 Holiday Road Diamond Dotz Framed Art 
 Winning Bid $25.00  Bidder #102
#34 American Girl Doll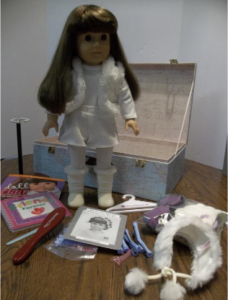 Sold as Last-Minute Shopper Deal $40.00
#35 Barbie of Swan Lake Figurine with Music Box & Motion 
Sold as Last-Minute Shopper Deal $15.00
#36 Dell Precision Laptop Bag & Shoulder Strap
 Winning Bid $5.00  Bidder #115
#37 Disney Pooh & Friends-Life is Sweet figurine
Still Available as Last-Minute Shopper Deal $5.00
#38 Holstein Cow Kitchen Collection  
Still Available as Last-Minute Shopper Deal $40.00
#39 Cows, Cows, & More Cows
 Winning Bid $50.00  Bidder #123
#40 Horse Lover's 3 pc. Collection 
Sold as Last-Minute Shopper Deal $40.00
#41 Circle of Light Collection 
Sold as Last-Minute Shopper Deal
#42 American Tourister's 2 pc.Luggage Bags-Teal 
 Winning Bid $25.00  Bidder #122
#43 Horses, Horses, & More Horses 
Sold as Last-Minute Shopper Deal $25.00
#44 Embroidered Duvet Cover
 Winning Bid $35.00  Bidder #101
#45 Vintage Brass Oriental Dragon Candleholders
 Winning Bid $40.00 Bidder #109